Latest Articles
Bones, Muscles & Joints
The Ultimate Guide to Strong Bones: 5 Foods to Avoid (Plus the One Nutrient You Need)
Do you know what to eat (and avoid) for strong bones? Here's the ultimate guide for everything you need to know to boost your bone health.
Read More
Calcium isn't the bone booster you think it is. Here's the real truth–and 3 ways to really protect your bones.
A 2020 study has revealed something new in science: the brain-bone connection. We summarized all you need to know about it.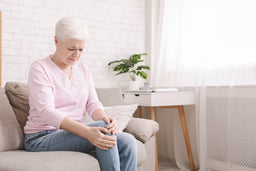 Osteoarthritis affects over 32 million people in the US. Find out how you can ease your osteoarthritic pain naturally with collagen.
More Bones, Muscles & Joints