Collagen Powder
Enjoy glowing skin, ache-free joints, and strong bones by adding Grass-Fed Collagen Powder to your everyday recipes.
Latest Articles
Collagen Powder
Tiramisu Chia Collagen Pudding⁠
Indulge in a healthier version of tiramisu. Packed with nutritious ingredients like chia, collagen dairy-free yogurt, it's a sweet and creamy treat with a hint of coffee and cocoa.
Read More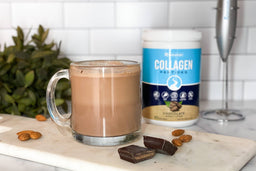 Swap that toxic, sugary hot cocoa for a healthy, delicious hot chocolate recipe that calls for just two ingredients: Nut Milk and Chocolate Collagen.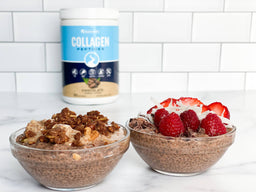 This thick and creamy chocolate chia seed pudding is made with chia seeds, nut milk, and its not-so-secret ingredient: chocolate collagen powder.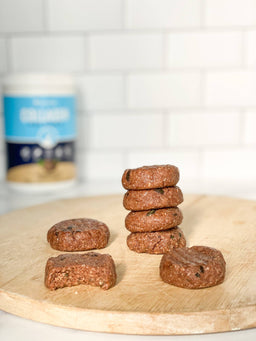 These thin mint fat bombs are naturally sweetened and made with almond flour, nut butter, chocolate collagen powder, and fresh mint.