Latest Articles
Weight Loss
Sugar Burner vs. Fat Burner: Which One Are You? (5 Signs to Look For)
If you're looking to burn fat, you'll want to know whether your body uses sugar or fat for fuel. Here are the 5 signs to look out for.
Read More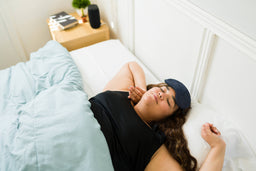 Is melatonin causing weight gain? The answer is…yes and no. Get the science behind this tricky health issue, plus six simple steps to combat it.
Is there a relationship between melatonin and weight gain? Here's how to make sure your sleep habits are supporting a healthy weight.
What is L-tyrosine, and does it really help with weight loss? Here's what to know about this non-essential amino acid.